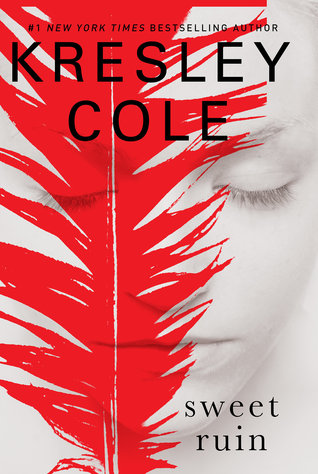 *ARC received for an honest review, thank you
An immortal assassin is caught between desire and duty...
A foundling raised in a world of humans
Growing up, orphaned Josephine didn't know who are what she was-just that she was 'bad', an outcast with strange powers. Her baby brother Thaddeus was as perfect as she was flawed; protecting him became her entire life. The day he was taken away began Jo's tranistion from angry girl...to would-be-superhero...to ruthless, enchanting villain.
A lethally sensual enforcer on a mission
A threat to the Møriør has brought archer Rune the Baneblood to the mortal realm to slay the oldest living Valkyrie. Whether by bow or in bed, he never fails to eliminate his target. Yet before he can stroke, he encounters a vampiric creature whose beauty conceals a dark heart. With one bite, she takes his forbidden blood...and jeopardises the secrets of his brethren.
A boundless passion that will lead to sweet ruin
Could this exquisite female be a spy sent by the very Valkyrie he hunts? Rune knows he must not trust Josephine, yet he's unable to turn her away. When Jo betrays the identity of the one man she will die to protect, she and Rune become locked in a treacherous battle of wills that pits ultimate loyalty against unbridled lust.
Book Number 15 in the Immortals After Dark Series and they just keep getting better and better. I don't know how this is, since every single book right from the very start has enchanted and left me begging for more. 'Sweet Ruin' follows the story of Rune and Josephine, opening the world of the Immortals to more worlds and ever expanding boundaries. This story kept me reading until very early in the morning, unaware of how time flew though desperate for it never to end. I just absolutely love all of the characters in Cole's universe, making me giddy when there are 'guest' appearances and overflowed with intrigue to see how these different personalities interact with eachother. However, this makes choosing sides super hard because of how much I love them all. No character is simply good or evil, all having their own weaknesses and strengths, hates and loves, and this is what makes this book, as well as this series, so unbelievably fantastical. I seriously hope these books never stop coming, and if you haven't started this series, I suggest you get onto it because you are missing out on a whole lot of mischief, mayhem, laughs and tears. 'Sweet Ruin', yet another spectacular achievement and great addition to one of the best series I have had the pleasure of reading.